We may earn money or products from the companies mentioned in this post.
This collection of painting ideas for kids will inspire fun and creativity! There are simple painting ideas for kids of all ages and you are sure to find one (or more!) that your kids will want to try.
Are you looking for some interesting painting activities for kids that will capture your child's imagination and help him hone his artistic skills while still being fairly easy for you to set up?
If you find yourself nodding along, then we've got you covered!
Here are our top 20 easy and fun painting ideas for kids that you must try. Most of them involve little more than just paint and paper, but the approach to each is different and unique.
These painting projects use fun and unique techniques kids will love to explore and create with. We have tried painting with q-tips, cotton balls and flowers and they have all been a lot of fun to experiment with!
So change things up and give one of these art activities a go!
Why should kids paint?
Adding creative play and activities (like painting) will help the overall growth of your child's whole brain.
Here are a few reasons why you should let your child paint:
Painting exercises your child's brain.
Your child learns how to express their own feelings.
Painting builds self-esteem.
Your child learns how to make decisions and problem solve.
Painting helps relieve stress.
Painting helps develop muscle control.
Painting is

a sensory experience.
Painting provides an opportunity for your child to experience cause and effect.
Painting helps develop verbal language.
Your child will build self-confidence. (source)
How do you teach kids to paint?
Not sure how to teach your child how to paint? Here are a few tips to get you started:
Ban pencils and erasers.
Mix paint onto paper, and not in paint palettes.
Forgo art smocks and aprons.
The ten-minute quiet time.
Learn how to draw well and make mistakes.
Pick fun subjects.
Use 1/2 sheets to save time. (source)
At what age should a child start coloring?
Many children are able to grasp a crayon and shove it around on a piece of paper when they're about 12 or 13 months old. Their writing and drawing skills improve in tiny incremental steps throughout the toddler years until they're able to draw recognizable pictures and, eventually, put a few letters down on paper. (source)
Can a 1-year-old play with crayons?
As soon as your toddler can hold a crayon comfortably, he's ready to scribble with it. Giving him plenty of opportunities to doodle to his heart's content helps him develop strength and control in his fingers now — and eventually, helps him understand that marks and lines can represent objects, shapes, and letters. (source)
What paints should you use for toddler crafts?
Tempera paint is a great paint choice because it's easy to clean, dries fast and won't crack or flake.
Activity paint is created specifically with children in mind and perfect for a wide variety of activities.
Watercolor paint is best used on thick watercolor paper, as it needs a surface with maximum absorption.
Finger paint is especially recommended for the youngest of artists, finger paint washes easily from skin and is used best on thicker paper products.
Acrylic paint that is labeled "non-toxic" is safe, but it's best that young toddlers stick to other craft paints. As toddlers tend to put their fingers in their mouths, choosing one of the previously mentioned paint types would be a safer choice altogether. (source)
Painting Ideas for Kids
There are so many wonderful painting ideas below I hope you find lots of inspiration!
Painting Supplies
Our Favorite Paint for Kids
Our Favorite Paper for Painting with Kids
You don't need to be an artist to create some amazing paintings to adorn your walls! This DIY geometric canvas wall art project is a fun and easy way to add decor to your home with the help of your toddler. So grab a canvas and your favorite colors and get to painting!
Make gritty puffy paint with a wonderful sandy texture for your next kid's art project. This art activity is extra perfect for the summer!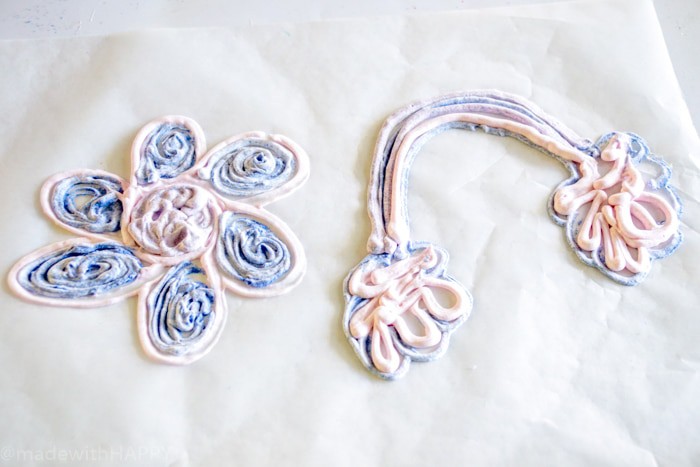 If you're looking for some fun, inexpensive art projects for kids this summer, add painting with water guns to your list!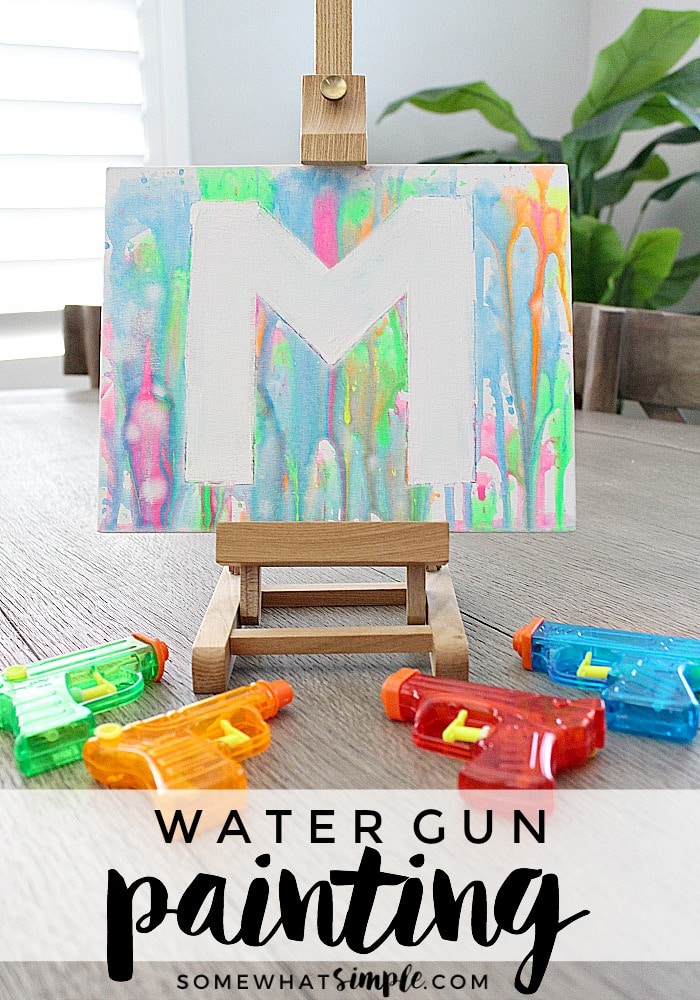 Bubble painting is a classic children's art activity, and it's easy to see why – it's easy, cheap, kids love it, and the results are super cool!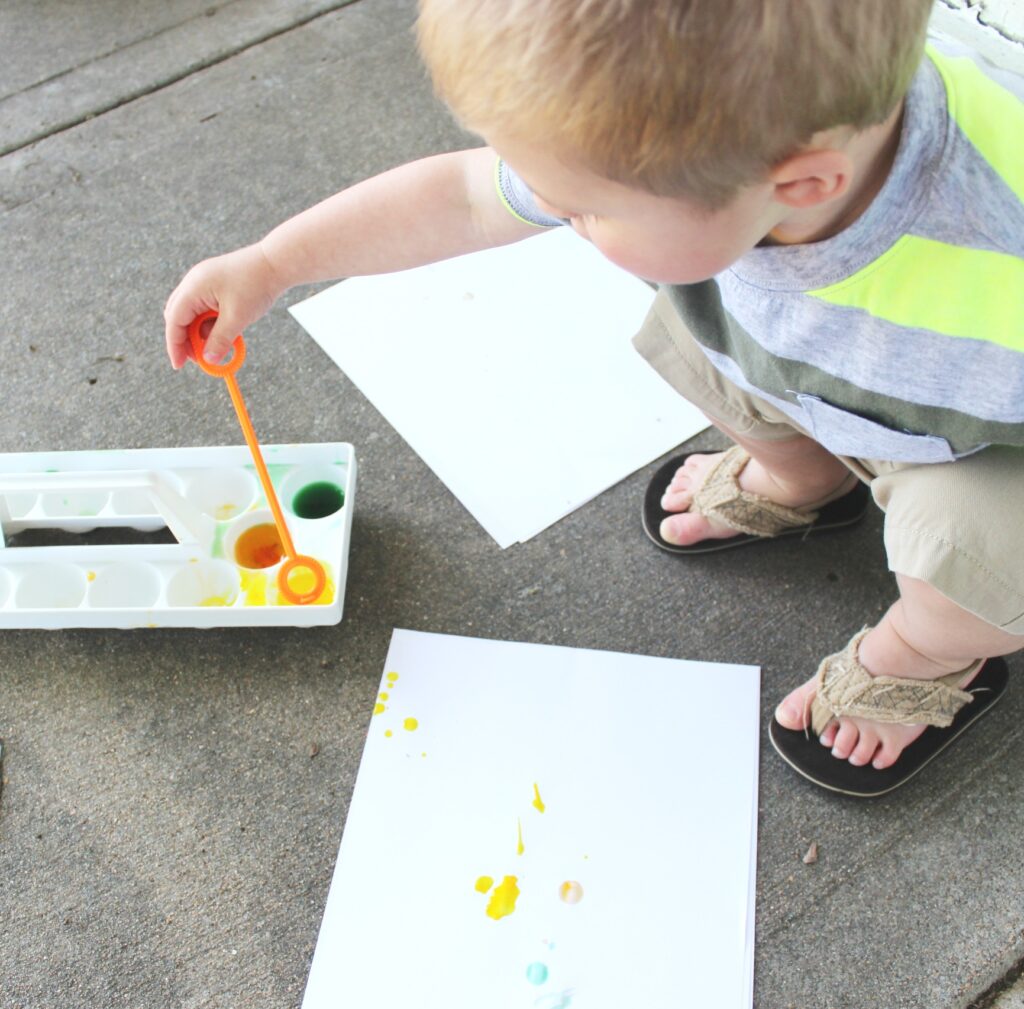 Experimenting with different materials is a great way to keep children engaged in painting, and to make the activity seem fresh and new.
Your whole family will love this snowflake craft for kids. Try this creative winter art project with inventive painting ideas!
<
Change up the painting tools the next time your kids want to paint and make things a bit more exciting!
Fine motor activities build skills that your little learner needs. Just because they're "educational" doesn't mean they aren't fun too. Think of this summer fine motor idea as fun-ctional!
This Olympic Ring Circle Painting project is an easy activity that doesn't require a lot of preparations while it's still fun for kids of all ages.
There are lots of fun ways to paint a rainbow. This Rainbow Sponge Painting Art Project is super simple and you only need a few supplies.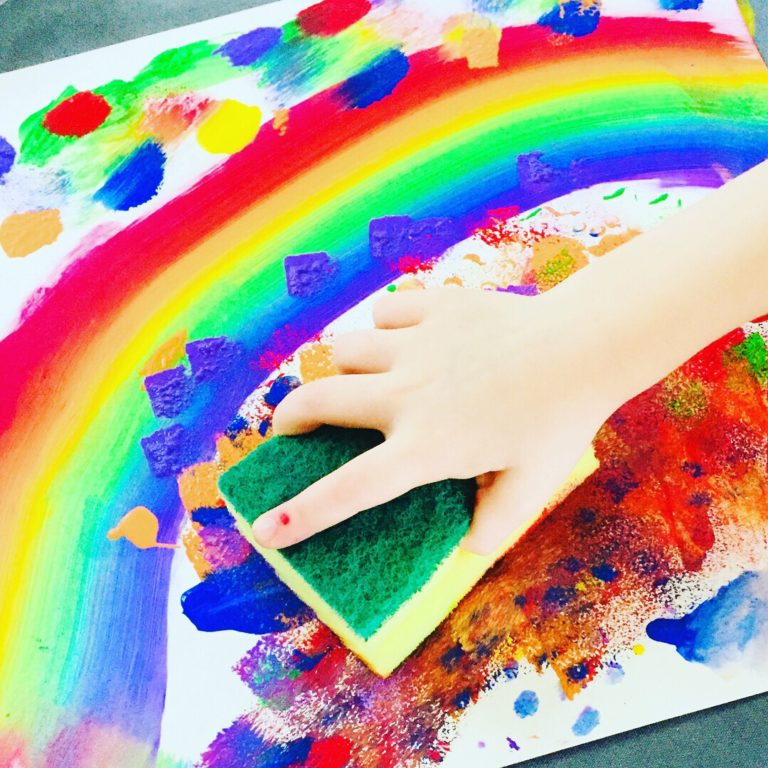 Does your child love to swing? And does she also love to paint?
Why not combine the two activities? Swing Painting is super fun and the perfect summer activity for kids of all ages.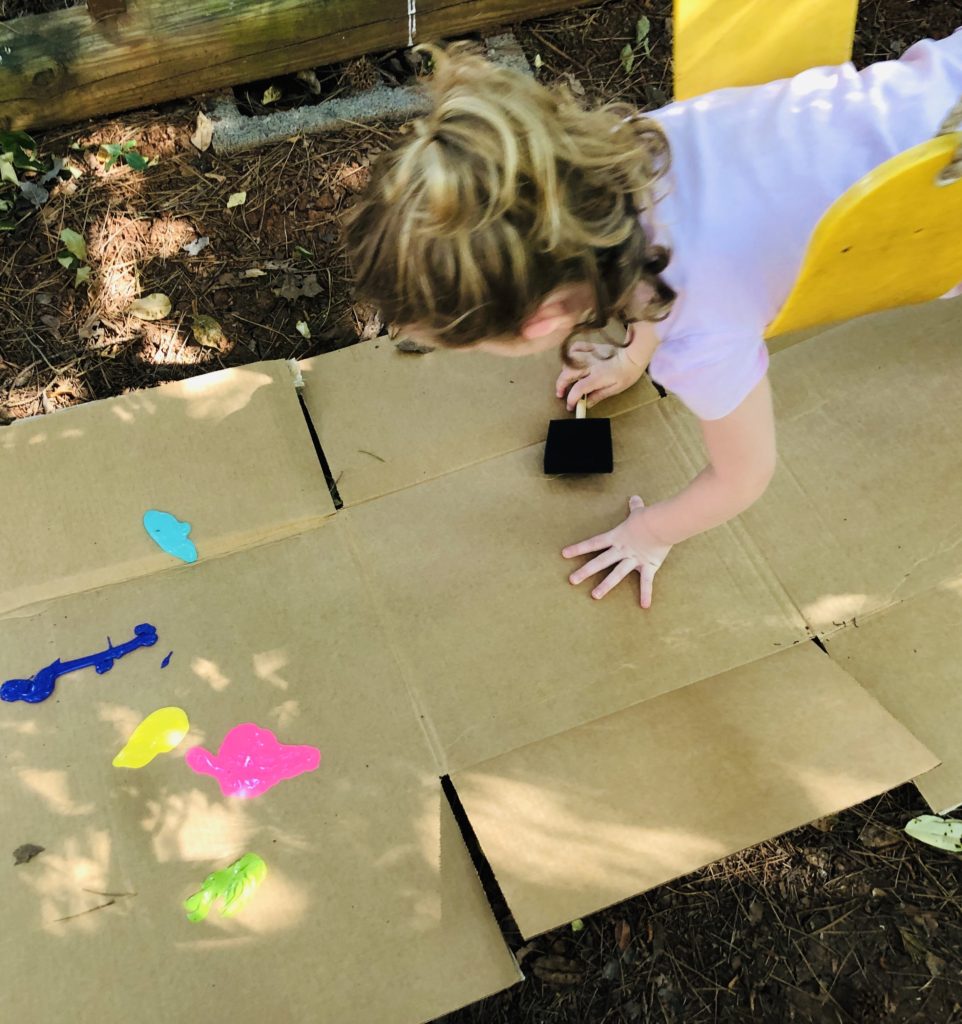 What's not to love about Rainbow Toast?! It's fun to paint things from marshmallows, sugar cookies, and even the plates themselves! The best part? This paint is completely edible, which means you can dip your finger in and sneak a bite or two.
Here are a few easy watercolor painting ideas that are cheap and fun for kids and adults.
Easy activities involving watercolor paints and other mediums that Preschoolers and Kindergarten students can do in class or right at home.
We love q-tip painting and this dragonfly craft looks like so much fun to make! This is a great summer craft project for kids of all ages and using q-tips is a very relaxing way to paint and it's great for working on fine motor skills.
Nothing says spring like seeing blooming cherry blossom trees in gorgeous shades of pink! This cherry blossom painting is a wonderful spring art project for kids. Using cotton balls to paint with is so fun for kids of all ages.
Foil painting just requires an easy little switch. Foil instead of paper means a new painting surface; a slippery, reflective surface that's extra fun to paint on.
Have you tried painting salt before? Salt art painting is such a fun way to add texture and color to a project.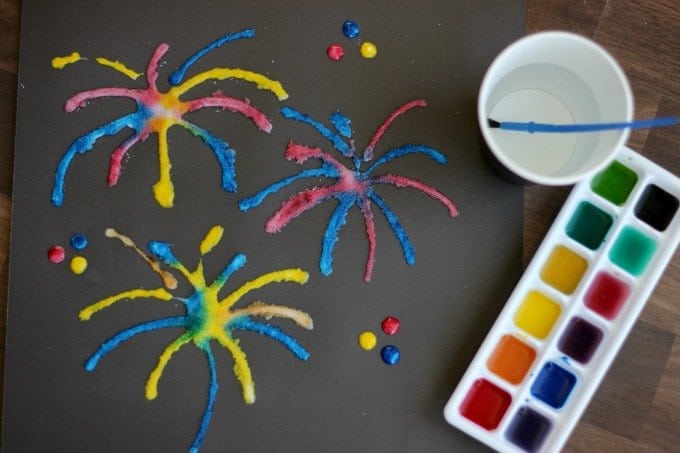 Make your own spin painter by using a household item as a spin painter! This DIY spin art machine is so fun for kids to do – it's budget friendly and easy to set up.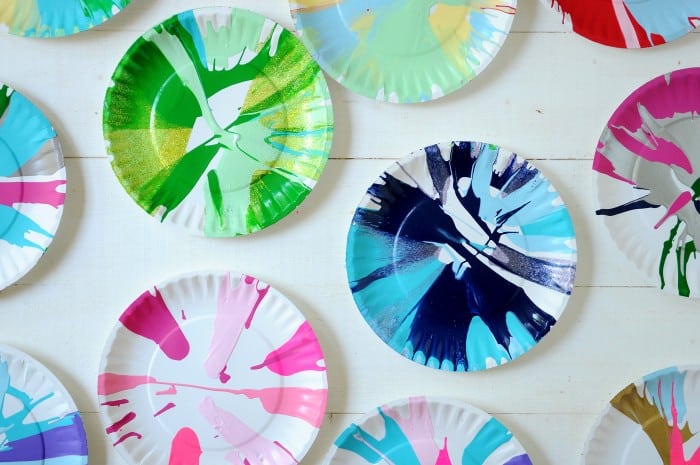 Is your child not a huge arts & crafts kid? I bet he'll never turn down the opportunity for painting with cars!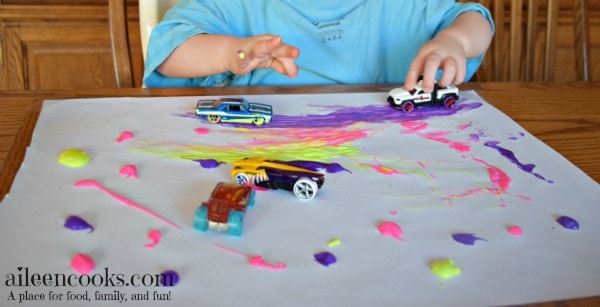 Headed out into the garden and looked for flowers to pick. Daisies, dandelions and other beautiful flowers can be way more fun to paint with than regular paintbrushes!
Painting with water is a quick, cheap, and mess-free activity that kids absolutely love and can spend hours doing over and over again!
This glitter fireworks painting is a fun kids craft that inspires creativity and imagination. Children will love to use glitter and glue to create colorful and vibrant fireworks.
There are so many wonderful painting ideas you could try and the only thing that stops you is your imagination! So let your kids explore the world of painting with these fun ideas and activities!